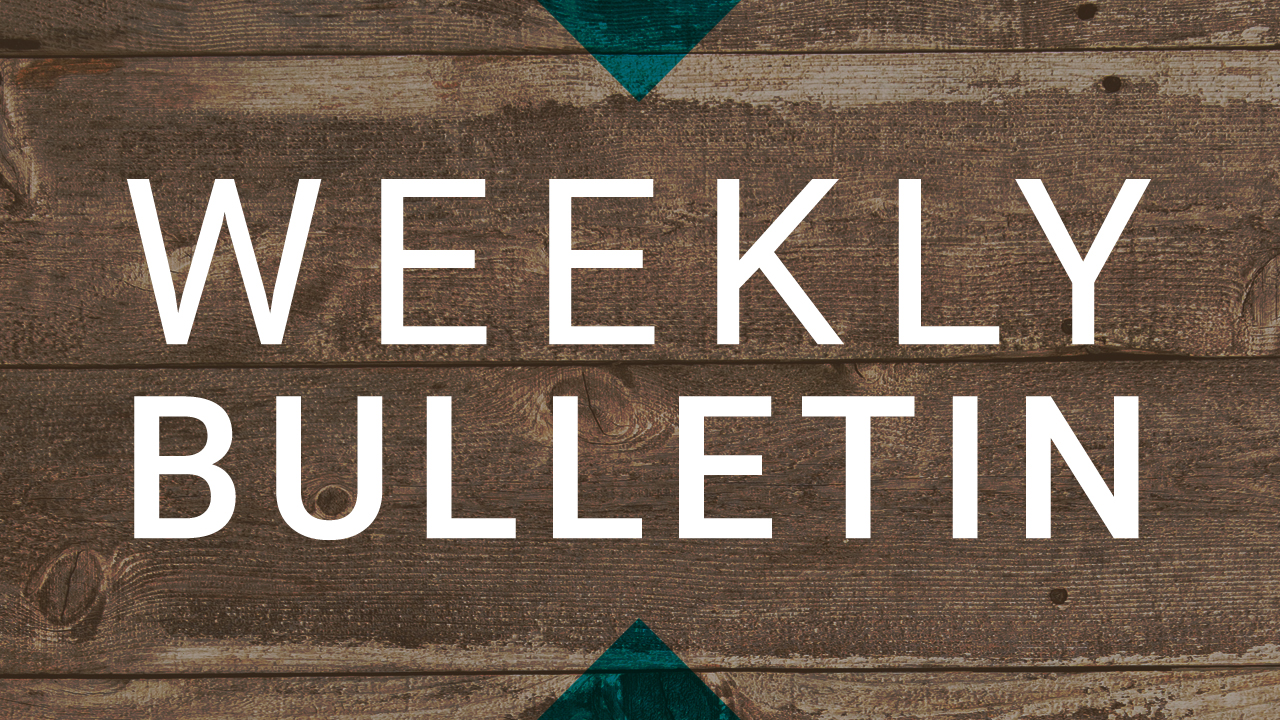 Bulletin Announcements for Sunday, July 21, 2019
---
Next Week's Devotional Reading:  Romans 12
---
Today:
Facedown Worship Night – Tonight at 6:30pm.
---
This Week:
VBS Decorating – This week. If you can assist any night this week (Monday-Thursday) with decorating, please contact Cyndee Thomas.
Biblical Peer Support, Wednesdays, 1:00pm to 4:30pm – Have an issue on your heart? Biblical peer support is available on Wednesday afternoon. Contact Kathy Gulley for an appointment.
Roots Fellowship Young Adults Ministry – Wednesday at 7:00pm. At the Graham Ranch.  See Josh Tirado for information.
VBS Servant Training Meeting – Thursday at 6:30pm. This will be a mandatory meeting for all VBS servants in preparation for Saturday's event.  Please see or contact Cyndee Thomas if you have any questions.
Saturday Vacation Bible School (VBS) – Saturday, 9:00am-1:00pm. Join us for an exciting 1-day VBS as we celebrate God's greatest gift with the children in our community!  Invite your family and neighbors to join us for this fun-filled, Christ-centered VBS followed by a pizza party for the families at the end of the event.  (More Info)
---
Coming Up:
Surf Camp – Saturday, August 10. Join us at Mondos Beach this summer for fellowship and free surf lessons.  All ages are welcome. We will provide surfboards and wetsuits or you can bring your own.  Four one-hour slots available from 11:00am through 3:00pm.  RSVP: 805-302-3858
Victoria Care Center Ministry – Sunday, August 11 at 2:15pm. 5445 Everglades St., Ventura.  See Jason Martin or Reed Gibson
---
Opportunities to Serve:
We currently have needs for servants in the Children's Ministry, Sound/PowerPoint/Worship ministry, and Main Sanctuary ministry.
If it's on your heart to serve, please let us know: