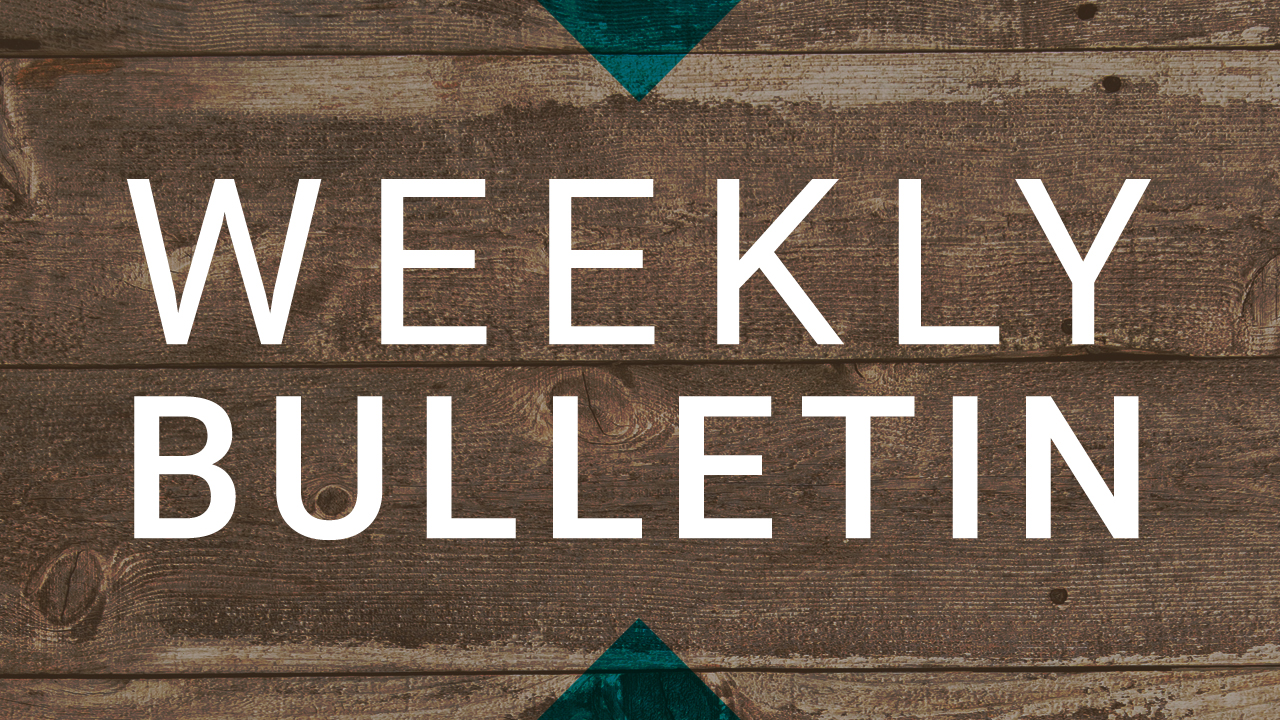 MISSIONS
Guanajuato Mission Trip Team Meeting, Sunday, September 24 after service in the Youth Room. Trip dates are October 5-8. Click here for more info
Friday Night Outreach, Friday, September 29, 9pm. In Christ we are empowered by the Holy spirit and are equipped by His word to obey the Father in sharing the good news of the gospel of reconciliation. We meet every other Friday night at 9pm in the Church Youth Room and then heading Downtown at 10pm to share the love of Christ. See Jasen Juarez for more information.
---
COMING UP
Move Night, "Sound of Freedom" has been postponed. New date & time coming soon

Save the Date:  Women's Conference at Calvary Ventura.  January 26/27 2024. More information to come.
---
WEEKLY MINISTRIES
---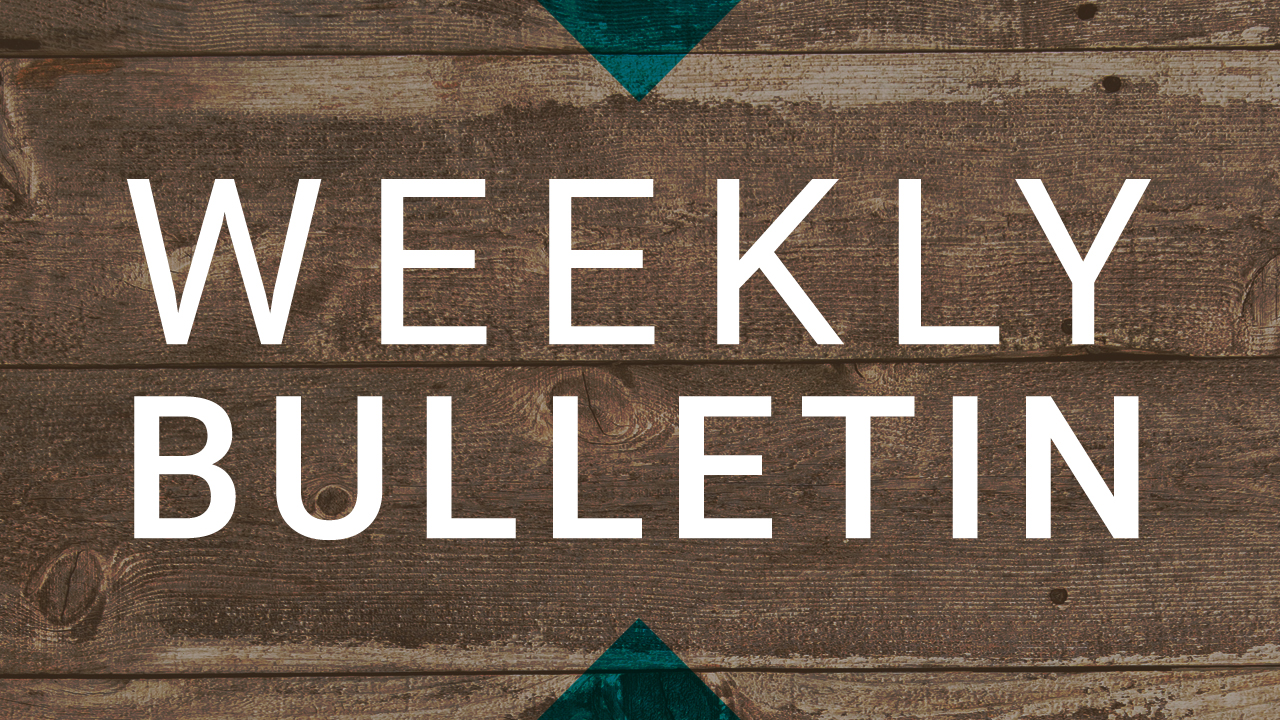 COMING UP
Ventura County Pregnancy Center Walk for Life, Saturday, May 20, 9:30am at Camarillo Community Church, 1322 Las Posas Rd. Click here to register and for more info
Guanajuato Mission Trip Informational Meeting, Sunday, May 21, after service. Trip dates are October 5-8. Estimated cost $1,100.
THIS WEEK
---
---
OPPORTUNITIES TO SERVE

Featured
Greetings church family!
Jesus once said, "…I have come that they may have life, and that they may have it more abundantly." This abundance Jesus spoke of is not abundant wealth or abundant possessions, it's abundant fruitfulness! Jesus has come that we might bear abundant fruit for God's glory (John 15:8). And just like any fruit bearing tree, in order to bear abundant fruit we need to be planted in the right soil containing the right nutrients and the right amount of exposure.
This is precisely what a Life Group is designed to offer, the goal being that we would all bear abundant spiritual fruit for God's glory!
May God bless our individual and collective efforts to BE DISCIPLES and MAKE DISCIPLES!
Pastor Dan Patterson
Life Group Info & Sign-Ups
It's Happening!
So much has happened since last month's video blurb detailing my international plans. Dates have been set, airplane tickets have been bought, lodging has been booked, and stuff has begun to be packed. I am ridiculously excited.
For those of you who are curious about the specifics, it is looking like I will be spending one month staying near Barcelona, Spain, three weeks in Lisbon, Portugal, and then a month in the London vicinity. I am looking forward to the opportunity to explore these different places, meet other believers, visit churches, and see where the Lord leads.
During the next few months, I would very much appreciate your prayers for safety, provision, and guidance as I work through the logistics of where God would have me put down roots next.
I am mostly excited by the possibilities of being able to be physically present in so many more of KidZ at Heart's training locations so that we can do a better job of communicating to our supporters, prayer warriors, and donors all of the amazing things that God is doing.
I am so thankful that so many of you have joined me on this journey through your prayers and financial support! If you are interested in getting involved, you can donate online using the link at the bottom of this email, or feel free to reach out and contact me if you have any questions, or if there's any way I can be praying for you.
Stay tuned for more updates along the way!
---
A Personal Update
A couple of weeks ago I had the opportunity to travel with a few of our KidZ at Heart staff to Orlando, Florida for CPC, a nationwide conference for children's ministry leaders. It was a great learning experience, and I really enjoyed networking, gathering new ideas for our communications strategy, trying out some experiments with our social media, and spending in-person time with co-workers that I normally only see over Zoom meetings. I am so thankful for the ways God continues to challenge me and help me grow in the VP of Communications position, and I am excited to continue using what I've learned!
Prayer Requests
Praise God for a fruitful time at the CPC conference in Orlando this past month.
Pray for guidance as I travel to Europe, that God would put me in the path of the right people and provide open doors and clarity for a more permanent living situation in that part of the world.
Pray for God's financial provision, that all of my needs would continue to be covered.
---
Financial Support Update
Monthly Support
77% currently covered by supporters (Thank You!)
23% still needed. As I'm preparing for my international move, I'm looking to raise an additional $700 per month. I'd love to meet with you to share more about it, or answer any questions you might have. I'd ask that you prayerfully consider joining my team!
---
Join My Support Team
Updates and Prayer – Are there others you know who would like to receive my monthly updates? Please contact me with details so I can verify contact information and their desire to be connected. You may view my blog, connect with my personal Facebook page, and email me using the icons below.
Finances – Would you prayerfully consider giving to KidZ at Heart as we help children fall deeply in love with Jesus? Donations are received securely online or by check.
Checks – payable to KidZ at Heart and noted for Allison Gibson; mail to:
KidZ at Heart International
P.O. Box 21148
Mesa, AZ 85277
Online – GIVE HERE Select "Staff – Allison Gibson" under Project Designation.
As we continue to converse and pray regarding the abortion-related bills making their way through our State Legislature we cannot be quiet on this issue. We are to be salt and light as the church of Jesus Christ. We need to pray and reach out to those in office. Below is information for us to be informed, active and prayerful going forward.
AB 2223
The author of AB 2223, Assembly Member Buffy Wicks, uses the word "perinatal" in the text of the bill:
AB 2223 text: SEC. 7. 123467. (a) Notwithstanding any other law, a person shall not be subject to civil or criminal liability or penalty, or otherwise deprived of their rights under this article, based on their actions or omissions with respect to their pregnancy or actual, potential, or alleged pregnancy outcome, including miscarriage, stillbirth, or abortion, or perinatal death due to a pregnancy-related cause."
California Code defines "Perinatal" as:
(b) "Perinatal" means the period from the establishment of pregnancy to one month (30 days) after birth, following delivery.
AB 2223 has passed in 2 CA assembly committees…and it will proceed to the CA Appropriations Committee & then to the CA Assembly floor – to be voted on.
For more information
California Family Council: https://www.californiafamily.org/ab2223/
Real Impact Ministry: https://realimpact.us/legislation
Ventura County Pregnancy Center: http://venturacpc.org/
---
To contact our California State representatives for Ventura:
State Assembly (District 37): Assembly Member Steve Bennett
State Senate (District 19): Senator Monique Limón
---
Other Bills
There are another dozen abortion-related bills coming out of Sacramento this legislative term. Please join us in urgent prayer for the following:
AB 2586 Establishes a working group to address inequities in abortion access. Declares that profile health clinics are "fake" clinics that create a harmful barrier to reproductive health care access.
AB 1918 Establishes a Reproductive Health Service Corporation and scholarship fund to recruit and train abortion providers in underserved area.
AB 2134 Establishes the Reproductive Health Equity Program to ensure abortion and contraceptive access for all regardless of their ability to pay.
SB 1142 Establishes an informational website and the Abortion Practical Support Fund to provide grants to abortion providers for support services such as airfare, lodging, ground transportation, gas money, meals, dependent child care, etc. to help a person access and obtain an abortion.
SB 1375 Seeks to expand the number of clinicians who perform aspiration abortions by allowing Nurse Practitioners to function WITHOUT an attending physician. Allow NP's and Physicians Assistants to determine health of mother and viability of fetus.
These bills are threatening the existence of Pregnancy centers and the lives of babies. If SB 1142 is passed, your tax dollars will be used for an all-expense paid abortion to women coming in from other states.