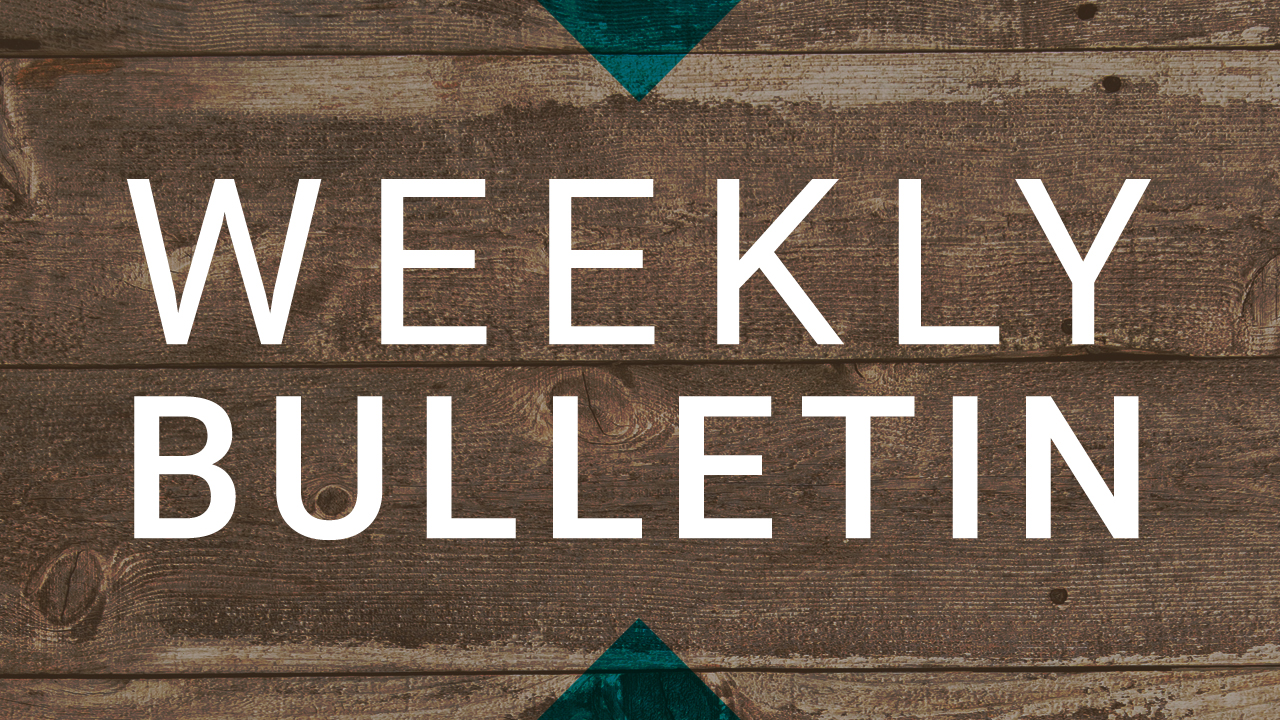 THIS WEEK
---
COMING UP
Women's Group Study, Tuesday, October 11, 6:30pm. "20/20 — Seen. Chosen. Sent." a video-based Bible study. Child care is limited, contact Arly to reserve a spot, click here
OPPORTUNITIES TO SERVE
Children's Ministry. Our Children's Ministry is growing and with that grows our need for teachers, assistants, and toddler care. Contact Jesus Martinez for info.
Broadcast/Soundbooth. We are in need three teams of 3-4 people to be trained up and serve in the broadcast, sound and/or Proclaim (worship lyrics) parts of our ministry. For more information see Sean in the soundbooth or click here.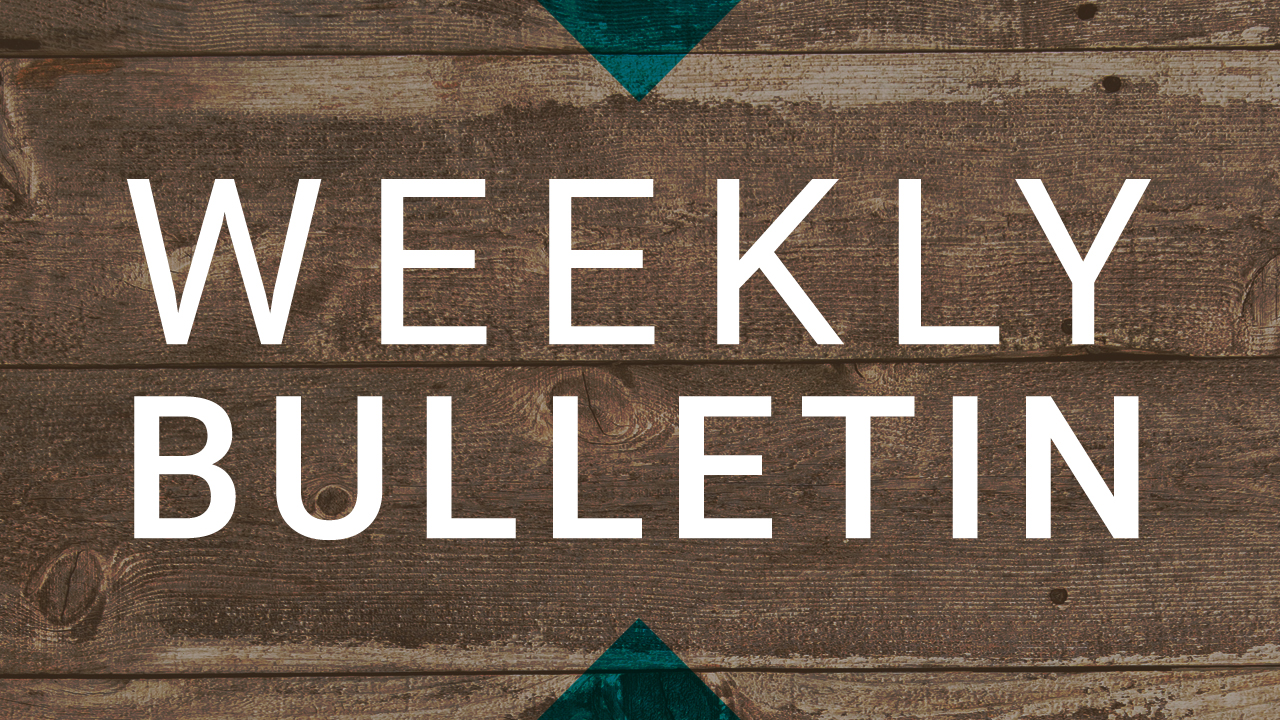 TODAY
Home Fellowship Informational Meeting, Today after service. Home Fellowships are coming to Calvary Ventura this Fall! Please join Pastor Dan Patterson in the Children's Ministry Room as he shares:
* How Home Fellowships are a truly biblical ministry model
* What makes Home Fellowships so very effective for discipleship
* How Home Fellowships are very effective for true fellowship
* How Home Fellowships can help God's people get connected
So… if you have any interest whatsoever in a Home Fellowship, or even if you're just plain curious, please come to the meeting next Sunday. Perhaps this could be the next step in helping you get connected here at Calvary Ventura. No need to RSVP, just plan on dropping by!
---
THIS WEEK
---
OPPORTUNITIES TO SERVE
Children's Ministry. Our Children's Ministry is growing and with that grows our need for teachers, assistants, and toddler care. Contact Jesus Martinez for info.
Broadcast/Soundbooth. We are in need three teams of 3-4 people to be trained up and serve in the broadcast, sound and/or Proclaim (worship lyrics) parts of our ministry. For more information see Sean in the soundbooth or click here.
As we continue to converse and pray regarding the abortion-related bills making their way through our State Legislature we cannot be quiet on this issue. We are to be salt and light as the church of Jesus Christ. We need to pray and reach out to those in office. Below is information for us to be informed, active and prayerful going forward.
AB 2223
The author of AB 2223, Assembly Member Buffy Wicks, uses the word "perinatal" in the text of the bill:
AB 2223 text: SEC. 7. 123467. (a) Notwithstanding any other law, a person shall not be subject to civil or criminal liability or penalty, or otherwise deprived of their rights under this article, based on their actions or omissions with respect to their pregnancy or actual, potential, or alleged pregnancy outcome, including miscarriage, stillbirth, or abortion, or perinatal death due to a pregnancy-related cause."
California Code defines "Perinatal" as:
(b) "Perinatal" means the period from the establishment of pregnancy to one month (30 days) after birth, following delivery.
AB 2223 has passed in 2 CA assembly committees…and it will proceed to the CA Appropriations Committee & then to the CA Assembly floor – to be voted on.
For more information
California Family Council: https://www.californiafamily.org/ab2223/
Real Impact Ministry: https://realimpact.us/legislation
Ventura County Pregnancy Center: http://venturacpc.org/
---
To contact our California State representatives for Ventura:
State Assembly (District 37): Assembly Member Steve Bennett
State Senate (District 19): Senator Monique Limón
---
Other Bills
There are another dozen abortion-related bills coming out of Sacramento this legislative term. Please join us in urgent prayer for the following:
AB 2586 Establishes a working group to address inequities in abortion access. Declares that profile health clinics are "fake" clinics that create a harmful barrier to reproductive health care access.
AB 1918 Establishes a Reproductive Health Service Corporation and scholarship fund to recruit and train abortion providers in underserved area.
AB 2134 Establishes the Reproductive Health Equity Program to ensure abortion and contraceptive access for all regardless of their ability to pay.
SB 1142 Establishes an informational website and the Abortion Practical Support Fund to provide grants to abortion providers for support services such as airfare, lodging, ground transportation, gas money, meals, dependent child care, etc. to help a person access and obtain an abortion.
SB 1375 Seeks to expand the number of clinicians who perform aspiration abortions by allowing Nurse Practitioners to function WITHOUT an attending physician. Allow NP's and Physicians Assistants to determine health of mother and viability of fetus.
These bills are threatening the existence of Pregnancy centers and the lives of babies. If SB 1142 is passed, your tax dollars will be used for an all-expense paid abortion to women coming in from other states.
So, What Will You Be Doing in Tanzania?
Well, I'm glad you asked!
As you'll recall from my recent updates, I'm preparing to travel with one of KidZ at Heart's short-term training teams to Tanzania in June. Since that time is fast approaching, I thought you all might like to learn a little bit more about what we'll be doing when we get there.
Our main thing we do on KidZ at Heart short-term trips is to present our Transforming KidZ Ministry training program (an 8-module, seminar-style presentation where each module takes about a full day to complete). It is designed to equip the leaders, teachers, parents, grandparents, and church volunteers of the region with tools and techniques that they can easily implement in their churches, homes and classrooms to help both them and the children they impact develop a deep, personal relationship with Jesus.
Another main element of our training trips is the process of developing a local training network. This involves helping to identify and build up local leaders and put together a team in that region that can continue training people in a more ongoing way. Part of this process is encouraging and building relationships with our brothers and sisters in Christ in the area.
In Tanzania, we will be doing a lot of both of these things. We look forward to re-connecting with contacts in the country (who we have been unable to visit for the past two years due to Covid restrictions). We also plan to present modules 3 and 4 of the training with one group, and modules 7 and 8 with another. It's always exciting to see participants complete module 8, since that is when they get the opportunity to practice what they've learned in all the previous sessions, as well as receive their certificates and "graduate" the program.
For me specifically, like I was able to do in El Salvador last November, my main job will be to run around with a camera the whole time. One of my goals at KidZ at Heart is to expand our media library so that we are better able to share with people what we do, as well as what God is doing through these amazing training networks all over the world. I am always amazed and blessed by the stories I hear on these trips from the participants about the way the training has impacted their lives and ministries, and it is an honor and a joy for me to be able to capture them and share them with a wider audience.
I am still looking to raise some money to cover my travel expenses, so if the Lord lays it on your heart do do so, feel free to donate online at the link below, and select Staff – Allison Gibson under the Project Designation.
And as always, I am so grateful for your prayers as well!
A Global Look at the Ministry of KidZ at Heart International
Allison and I want to announce the start of our annual spring fundraising campaign. If you have financially supported Allison, watch for a letter in the mail late next week. Inside, you will find a note from me describing several exciting developments within KidZ at Heart International in our 20th year of ministry.
Our campaign, Serving the Under-Served Church…to Reach the Unreached Child, encapsulates the ministry of KidZ. Whether in Africa, Asia, Europe, the Middle East, Latin America, or our own urban, rural, and suburban settings in the U.S. and Canada, KidZ trains local leaders to help kids fall deeply in love with Jesus.
What's an under-served church? The vast majority of churches have less than 80 members. Smaller churches are wonderful places to fellowship and worship, but often have limited resources and are frequently overlooked by those who provide children's ministry training and tools.
Your generous gifts make it possible for KidZ at Heart to provide top quality training for churches who might otherwise not be able to afford it. We serve all churches, but especially the under-served church, so that leaders around the world will be equipped to reach unreached children of their own communities.
I appreciate your loving support of Allison, and I would never want you to reduce those gifts. However, if you are one who can manage a special gift and the Lord lays it upon your heart to do so, we would appreciate you prayerfully considering being part of this campaign.
– Gordon West, President/CEO
---
A Personal Update
If you're looking for me next week, you'll find me in Arizona for KidZ at Heart's Spring Staff Retreat. This is one of the main times during the year that we get together as a staff in person to pray, seek the Lord, make plans, and fellowship together. It's always refreshing, after interacting with each other exclusively over email and Zoom to actually be face to face and develop relationships as a staff outside of virtual meetings. I will be driving to Arizona from my home here in Orange County, CA, so I would welcome any podcast recommendations you'd like to send my way!
---
Prayer Requests
Pray for God's provision and protection as we prepare to travel to Tanzania
Pray for our staff as we meet together for our retreat in Arizona next week
Pray that God would bring the right people to join our team as we continue to expand the ministry
Financial Support Update
Monthly Support
98% currently covered by supporters (Thank You!)
2% still needed
One-Time Gifts
$3,000 needed above monthly support for travel to Tanzania!
Special Note: If you are already donating monthly, and have not yet switched over your information into our new giving platform, please do so as soon as you can! You should have received an email from me last week with instructions on how to do that. Feel free to let me know if you have any questions about the process.
Join My Support Team
Updates and Prayer – Are there others you know who would like to receive my monthly updates? Please contact me with details so I can verify contact information and their desire to be connected. You may view my blog, connect with my personal Facebook page, and email me using the icons below.
Finances – Would you prayerfully consider giving to KidZ at Heart as we help children fall deeply in love with Jesus? Donations are received securely online or by check.
Checks – payable to KidZ at Heart and noted for Allison Gibson; mail to address below
Online – GIVE HERE
---
Allison's Kidz at Heart Webpage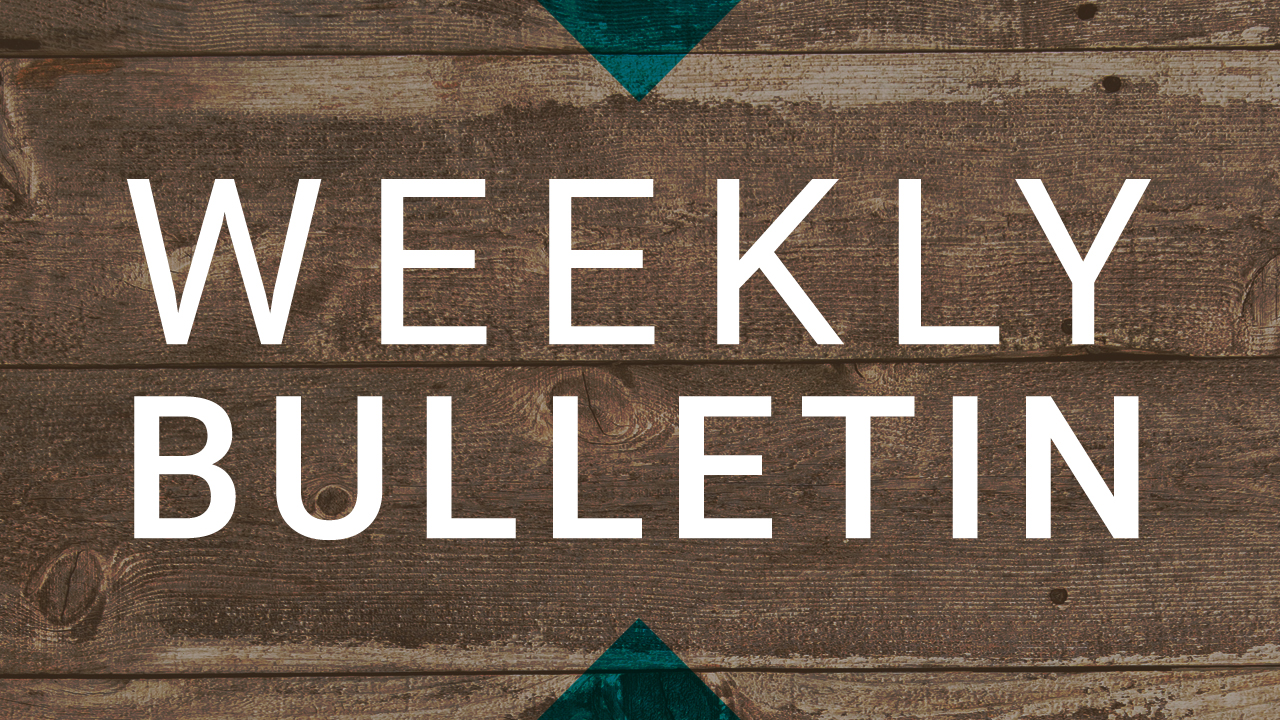 THIS WEEK
---
Spanish Ministry. This ministry is currently on a break. Watch our website for upcoming relaunch date.
Estudio de la Biblia en español. Acompáñenos en un estudio interactivo del Libro de Juan. Haga clic aquí para más información **Este ministerio se encuentra actualmente en un receso. Mire nuestro sitio web para la próxima fecha de relanzamiento.
---
COMING UP
Tecate, Mexico Mission Trips

Friday, May 27 – Monday, May 30
Friday, September 2 – Monday, September 5