Easter Sunday Service – 9:00 AM: Church Live on YouTube, or www.CalvaryVentura.org
This will be a celebration of Hope and Life. He Lives! Join us as we worship our living Savior in song and word, to celebrate His victorious resurrection! Easter Sunday should not to be minimized, canceled or even postponed. Because Easter is the day we remember and commemorate that Jesus Christ is not in a tomb somewhere in Israel. He is risen from the dead. He is alive forevermore! And because He lives, we too shall live!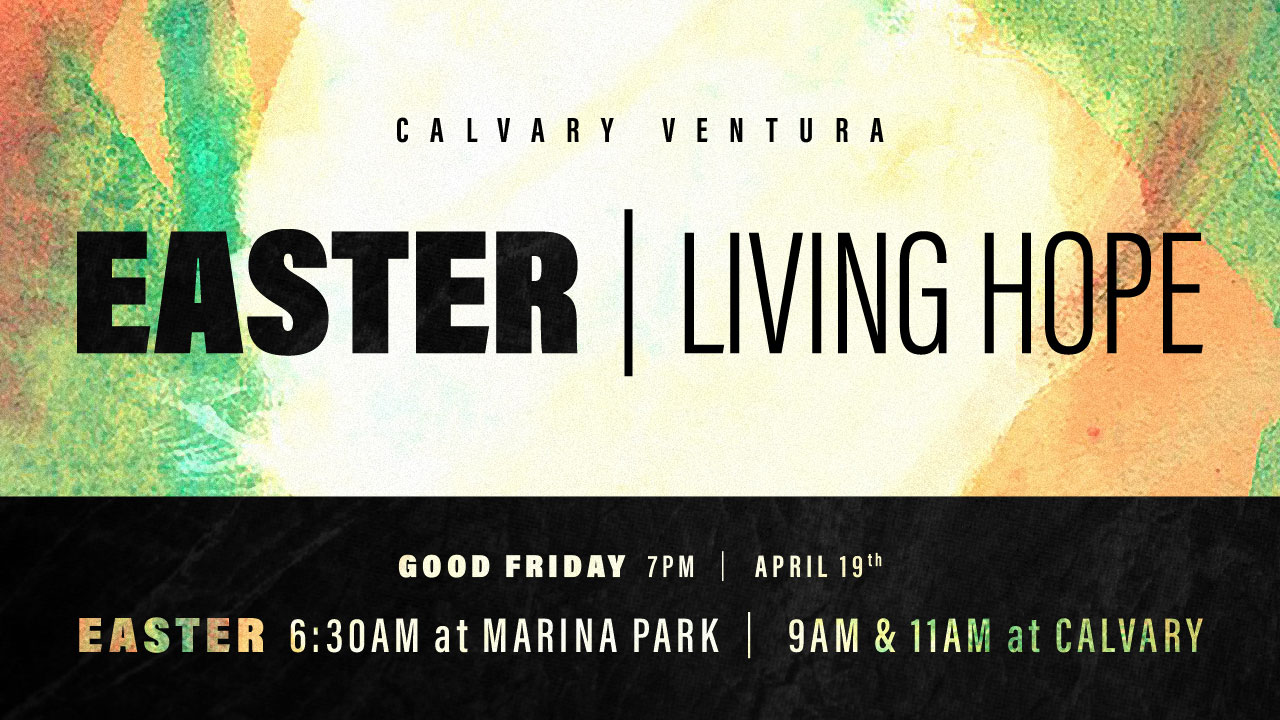 Our Sunrise Service will be held at 6:30am at Marina Park. Easter services at Calvary will be begin at 9am and 11am.