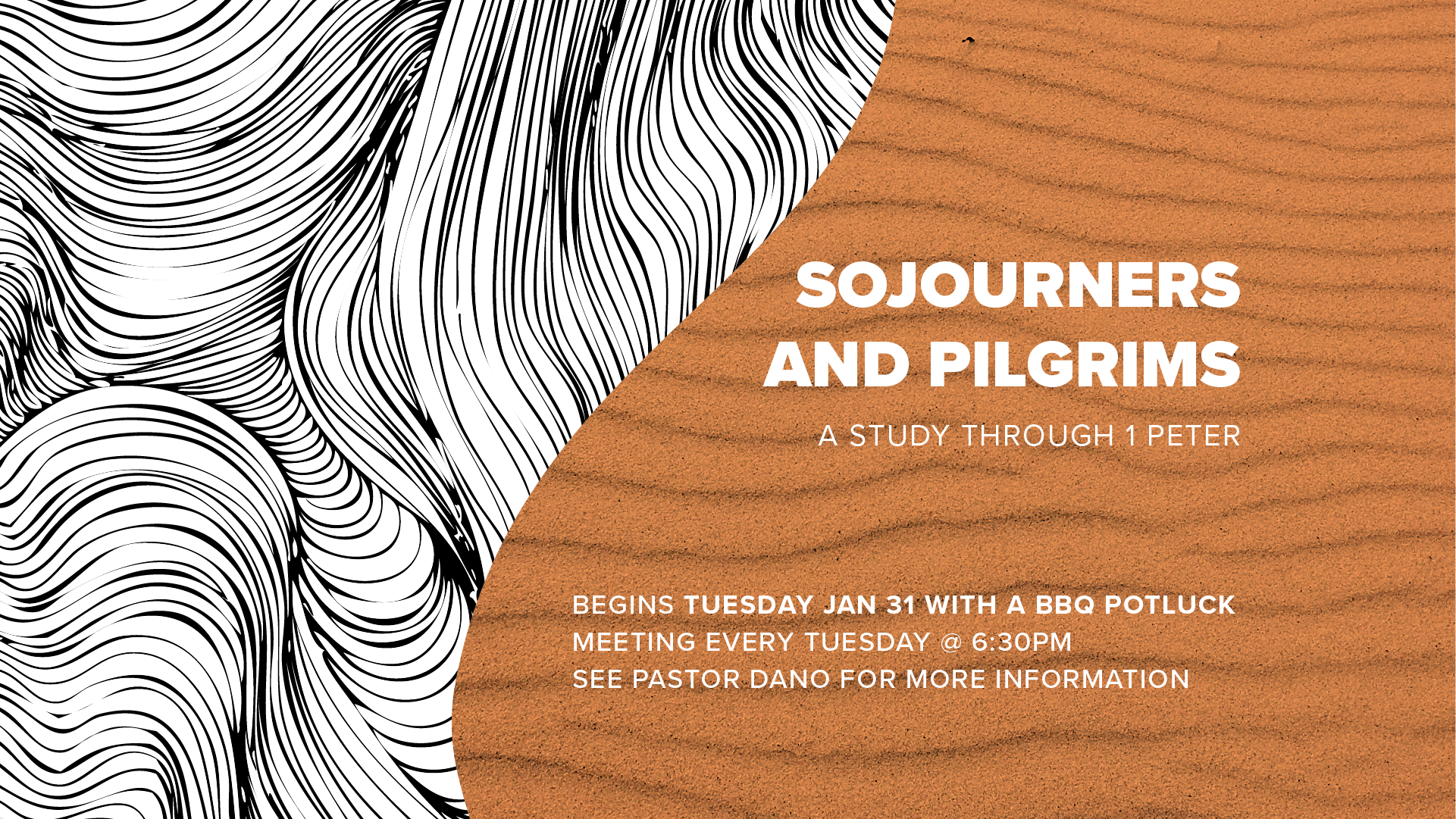 Join us for a study through 1 Peter each Tuesday night at 6:30pm in the Children's Sanctuary beginning Tuesday, January 31.
There will not be an accompanying book to purchase for this session. But bring your Bibles!
The first night we'll be having a BBQ potluck (weather permitting) so please bring something to share.
For more information contact Pastor DanO below